Donate Now
Donating to BCMF is one of the best ways you can help us provide medical care to people from Burma with serious medical conditions.
There are three ways to donate to BCMF. You can use your credit card or paypal account, wire a transfer to our Thai bank account, or you can make a tax-deductible donation through one of our partner organizations in Australia, the US or UK (please note the donation is only tax-deductible in the country of issue).
Option 1: Online donation
You can make a donation using Paypal or your credit card by choosing an amount listed below and clicking the "Pay Now" box. If you would like to donate an amount not indicated below or to make a tax-deductible donation in Australia, UK or USA, please consider the alternative donation options below or email [email protected].
Option 2: Wire transfer: BCMF bank account (Thailand)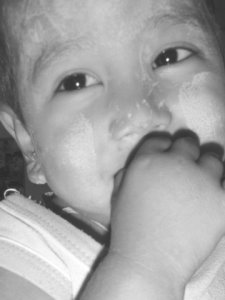 You can donate directly to our account in Thailand. The bank account details are provided below. However, please note that donations to BCMF are not tax-deductible unless they are done through our partner organizations listed below. However, BCMF can provide you with an acknowledgement of receipt of funds if requested.
Bank Account Name: Kanchana Thornton – BCMF
***PLEASE ENSURE THAT THE FULL ACCOUNT NAME IS USED. TRUNCATION OF ACCOUNT NAME CAN RESULT IN THE BANK RECEIVING BUT NOT RELEASING THE FUNDS UNTIL CORRECTION BY FOREIGN BANK IS MADE.***

Bank Account Number: 212-2-68072-2

Destination Bank: KASIKORN BANK

Branch: Mae Sot, Tak

Bank Address: 84/9 Prasat Withi Rd. Mae Sot Mae Sot Tak 63110

SWIFT Code: KASITHBK

Bank Telephone: +66 (0)5553 1020
Option 3: Tax-deductible donations: Australia, USA & UK
You can donate to us overseas through organisations in Australia and the United States who provide tax-deductible receipts. Thanks to Rotary Australian World Community Service (RAWCS) in Australia, Burma Border Projects (BBP) in the US and the Karen Refugee Camps Womens Development Group (KRCWDG) in the UK for their generous support.
Make a tax-deductible donation in Australia here.
Make a tax-deductible donation in the US here.
Make a tax-deductible donation in the UK here.