Project Officer Karen State
Burma Children Medical Fund (BCMF) is seeking an energetic, organised project officer to work on a part-time basis with an exciting project in the new office in Hpa-An, Karen State.
The successful incumbent will need to be available to spend their staff induction period (up to 3 months) in the BCMF Mae Sot office working alongside Mae Sot based staff for the purpose of understanding BCMF operations, policy and procedures. The key duties of the Hpa-An based position are:
1. Support establishment of Hpa-An office
2. Stakeholder mapping and engagement
3. Patient liaison and engagement
4. BCMF Operations
Click here to read the position advert:
BCMF Project Officer Karen State Job Ad
If you would like more information or to express your interest in applying for this position please contact Ma Tu [email protected]
Volunteer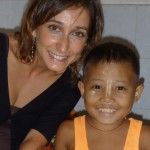 Burma Children Medical Fund (BCMF) sometimes recruits short-term volunteers to help conduct patient interviews onsite at the Mae Tao Clinic and to manage other projects in support of our work. The Burma Children Medical Fund was established in 2006 in response to the growing number of patients at Mae Tao Clinic with complex medical conditions. While the Mae Tao Clinic offers a wide range of health care services, for patients that require surgery or more complex medical procedures, options are limited. Often, the only chance these patients have to undergo surgery is to be referred to Chiang Mai Hospital or another major hospital. BCMF works to give these patients a chance to a healthy life by funding their medical treatment and providing a range of support services before, during, and after treatment.
Interested candidates can contact Jacqui Whelan ([email protected]) for an interview.