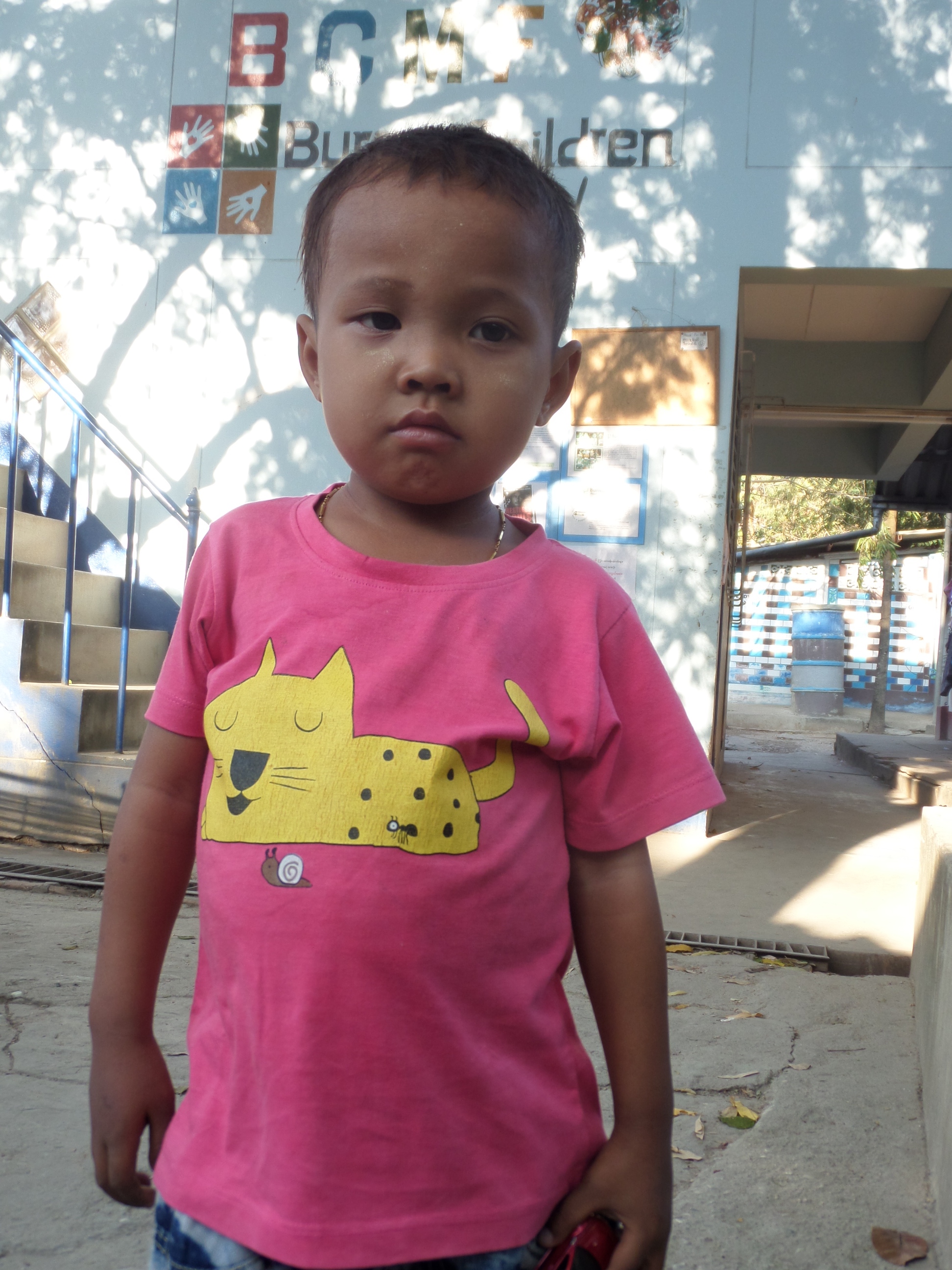 Ah Dee Son, is a shy little 5 year old boy who has been treated for Thalassemia in MTC (Mae Tao Clinic). His illness has been disruptive to his family's life with his family having to move from Hpa- an to Myawaddy to be closer to the hospital due to travel expenses incurred. The medical costs added additional strain to the family on top of Ah Dee Son's younger brother missing time from kindergarten to make it to hospital appointments. Their monthly income, earned by Ah Dee Son's father as a driver, is 150 000 kyat (USD$150) which is not enough to cover their expenses.
Ah Dee Son was born at Mae Tao Clinic and appeared healthy, however by age 8 months his parents began to think that something was wrong. His mother took him to Thaton hospital because he had fever and cough, and was told that he had malaria, and he received his first blood transfusion. But as he was still not well and had further fevers his parents took him to MTC, where he was diagnosed with Thalassemia, and medics explained that he would need regular blood transfusions or else he wouldn't be able to live long.
Requiring blood transfusions every 2-3 months took its toll with Ah Dee Son becoming weaker and weaker between times but gaining more energy and a better appetite after each transfusion.
Sadly, as a complication of regular blood transfusions, Ah Dee Son developed a swollen spleen (splenomegaly) which caused him pain. His condition worsened and he developed a heavily swollen abdomen, he couldn't lie down and had to sleep sitting up. Ah Dee Son's appetite decreased, he developed a short temper and was too lethargic for anything including playing. His spleen was too big and he was in need of a surgery.
On January 4th, 2015 he was admitted to Mae Sot Hospital for surgery and several blood transfusions. Ah Dee Son's mother and aunt helped to care for him there. It was a struggle to communicate with staff because of the language barrier and it was frustrating at times, but his mother believes he received excellent care. He was discharged on February 23rd 2015 with a follow-up appointment arranged for February 26th 2016.
Ah Dee Son is a completely different boy after surgery, he is full of curiosity and can run and play normally. His appetite has changed drastically and he is always hungry. Ah Dee Son's mother is extremely grateful for the changes she sees in her son and knows that without surgery, he wouldn't have lived as happy and healthy life. She said, "Thank you very much," to the donors and that, "we couldn't afford the surgery because we only had enough money to cover travel and our daily life. If it had not been for your support, Ah Dee Son couldn't have had the surgery." Ah Dee Son also said, "Thank you" in Burmese with a timid voice at the end of the interview. Ah Dee Son's mother and father fought hard for his life, even against the better judgment of their extended family and their perseverance was rewarded with a smiling, energetic little boy with a new lease on life.