Welcome to the Burma Children Medical Fund
The Burma Children Medical Fund (BCMF) was established in 2006 in response to the increasing number of children on the Thai-Burma border who required complex medical treatment and surgery that is not available at local clinics or hospitals. Prior to BCMF being established, children who required surgery had their symptoms treated and lived either severely incapacitated lives or died prematurely as a result.
In addition to funding patients' medical treatment and providing support services, BCMF also provides patients with food and accommodation for as long as they are undergoing treatment.Through the use of the online fundraising site youcaring.com, BCMF is current campaigning to help raise $5,000 in funds for our new patient safe house in Chiang Mai, Thailand. The Patient Safe House will be a safe place where patients and their caregivers can stay while undergoing medical treatment. Help BCMF give children and adults with serious medical conditions a chance at a healthy life by donating to our campaign to help raise funds for the Patient Safe House in Chiang Mai.
Kim White's Amazing Ride
Since May 9th, 2017, a dear friend of BCMF has undertaken an ambitious fundraising campaign on our behalf. Kim White, an environmental and cultural conservationist, is riding a trike across the Western United States. He asks that you support him with donations to BCMF here. Kim White has formerly collaborated with BCMF to provide durable wheelchairs to disabled children in rural villages of Northern Thailand. At the time of writing, he has already traveled 1,500 miles—with many more ahead!
To learn more and support Kim White's daring campaign, please visit his GoFundMe page here.
Learn more about the Burma Children Medical Fund…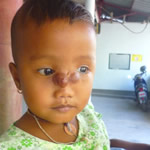 Through our donors BCMF, BAMF and BWMF programs are able to acquire treatment for a variety of conditions. These fall under 12 categories including Cardiac Disease, Blood Disorder, and Congenital Musculoskeletal Deformities.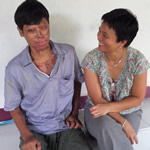 The small, yet efficient, BCMF staff team is made up of a small group of core staff land volunteers in Chiang Mai and Mae Sot, Thailand. A few individuals also donate their time and expertise to assist BCMF with a variety of key program tasks.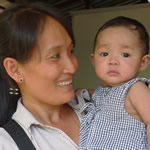 Successful medical intervention for children and adults benefits not only the patients, but also the entire community. Restoring our patients' health represents a tangible development achievement in line with our donor's objectives of saving lives and promoting opportunity for all.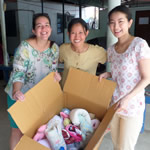 Because of the generosity of our donor organizations and individual supporters, BCMF is able to provide healthcare for seriously ill children and adults. 100% of individual donations go directly toward patient costs.